5 minutes Music Meditation for Beginners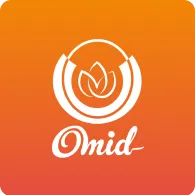 Omid Life
Omidlife is a unique global holistic platform, offering different courses in meditation, yoga, Breathwork,  conscious love, and conscious living. From relieving stress to enhancing your physical health, enhancing positive living to finding your spiritual side, you could find a variety of courses at OmidLife. It wishes to be a global pioneer through its mission of spreading teachings on how to grow non-dogmatic, easy to practice spiritually inside and out available to everyone.  Omidlife helps you to integrate a holistic lifestyle as it offers different courses by experienced teachers around the globe.
5 Minutes Music Meditation - Beginners Level

We all love to hear music. It has a therapeutic effect on the human mind. Combining music with meditation can enhance the benefits of both and provide greater stress alleviation. As an added bonus, music meditation might feel simpler and more instantaneously soothing than other forms of practice for many people who are new to meditation or perfectionists.

It is specially designed for beginners who are looking to start meditating. Five minutes is an ideal amount of time to grow comfortable in silence and learn more about yourself. You may even discover that after including five minutes every day, you wish to gradually expand your practice with time. This course will help you to

Improve sleep.
Relieve pain.
Boost immunity.
Sharpen mind and memory.
Lift mood.
Ease anxiety.
Under Subscription
Teacher Course
Omid Life