5 minutes Music Meditation for Beginners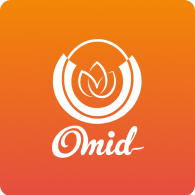 Omidlife is a unique global holistic platform, offering different courses of meditation and yoga. From relieving stress to enhancing your physical health and treating depression to finding your spiritual side, you could find all types of courses at OmidLife. It wishes to be a global pioneer through its mission of spreading teachings of how to grow spiritually inside and out. Omidlife helps you to integrate a holistic lifestyle.
5 minutes Music Meditation for Beginners
Most first time meditators find it awkward to just sit in silence and do nothing. For them this might seem as a futile activity of staring into nothingness. Our mind majorly tends to resist the idea of opening up and letting our thoughts run free so it is safe to say that everyone has a weird first time experinece of sitting in silence and waiting for an awakening to happen. People have been meditating for more than 3000 years and so it's clear that the act of meditation isn't futile. Meditation is part of a wider personal development and growth.
You might think you dont have to train your mind, but trust us, training in awareness offers the potential to fundamentally transform your perspective on life. Our entire existence is experinced through our minds, and our perspective on life can be dramatically alter once we begin meditating.
Lets start here for a transformative journey and no looking back from here.