5 minutes Sleep Time Music Meditation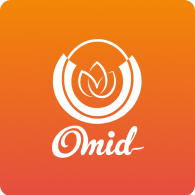 Omidlife is a unique global holistic platform, offering different courses of meditation and yoga. From relieving stress to enhancing your physical health and treating depression to finding your spiritual side, you could find all types of courses at OmidLife. It wishes to be a global pioneer through its mission of spreading teachings of how to grow spiritually inside and out. Omidlife helps you to integrate a holistic lifestyle.
5 minutes Sleep Time Music Meditation
Research shows that meditation can help patients

quit smoking, lower bloog pressure and manage symptoms for anxiety and depression.

It's also an effective tool for people who struggle to fall asleep at night.

By relaxing your body and brain, it's easier to quiet the distracting thoughts that keep your mind buzzing.

Meditation helps in reducing cortisol, which is the hormone associated with stress. It increases the natural melatonin levels to help with more restful sleep. Furthermore, meditation is

plays in role in treating patients

experiencing insomnia as a symptom. By using meditation to reduce symptoms of stress, anxiety, and depression, some patients have an easier time falling and staying asleep.

It's important to note that meditation is not a cure for underlying conditions that may affect sleep quality or the ability to fall asleep.