5 minutes Sleep Time Music Meditation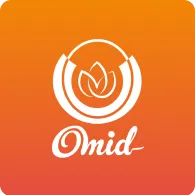 Omid Life
Omidlife is a unique global holistic platform, offering different courses in meditation, yoga, Breathwork,  conscious love, and conscious living. From relieving stress to enhancing your physical health, enhancing positive living to finding your spiritual side, you could find a variety of courses at OmidLife. It wishes to be a global pioneer through its mission of spreading teachings on how to grow non-dogmatic, easy to practice spiritually inside and out available to everyone.  Omidlife helps you to integrate a holistic lifestyle as it offers different courses by experienced teachers around the globe.
Sleep is one of the best blessings we have. And it is very necessary after a long hectic day. In addition, sound sleep can help you retain your energies for the next day. A relaxing soothing music will help you achieve that. A state of relaxation is reflected by physiological changes caused by relaxing music. Our emotional brain is also soothed by music, easing tension and stress. Above all, it improves sleep quality. Moreover, this course will help you

Slow breathing.

Lower heart rate.

Lower blood pressure.

Quiet the nervous system.

Ease muscle tension.

Reduce stress and anxiety.

Trigger the release of sleep-friendly hormones, including serotonin and oxytocin.

Reduce sleep-stifling hormones like cortisol.
Under Subscription
Teacher Course
Omid Life