8 Minutes Guided Meditation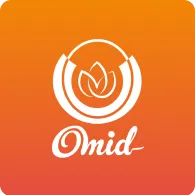 Omid Life
Omidlife is a unique global holistic platform, offering different courses in meditation, yoga, Breathwork,  conscious love, and conscious living. From relieving stress to enhancing your physical health, enhancing positive living to finding your spiritual side, you could find a variety of courses at OmidLife. It wishes to be a global pioneer through its mission of spreading teachings on how to grow non-dogmatic, easy to practice spiritually inside and out available to everyone.  Omidlife helps you to integrate a holistic lifestyle as it offers different courses by experienced teachers around the globe.
8 Minutes Guided Meditation for your daily Calm and Positivity

Once you've decided to start your guided meditation, make sure to put your phone on silent or airplane mode. You do not want to be distracted by anything around you. Clear your mind and make up your mind that it is a break for you even if it's just for 8 minutes. In order to reap the most benefits from this video, avoid distractions of any form and be ready for this experience. Let this video be a form of experience and a state of transcendence to another form, only then will you fully feel the calm and zen that comes with the sounds.

Sit down or lie in a comfortable position, a bed or couch, or even your favorite corner of the room. Close your eyes, breathe naturally and let the guide take you from there.

In order to inculcate this habit of meditating daily, make sure to join our meditation challenge to practice this meditation daily for 8 minutes at a particular time. That way you will develop a habit of committing to it regularly.

Remember meditation comes with practice, no one is necessarily good at it, it takes practice and consistency to reap its benefits.
Under Subscription
Teacher Course
Omid Life