Day 1
Conscious Living - Stop blaming your parents
Day 2
Are You Giving Too Much of Yourself ?
Day 3
How to Have Conscious Communication | Understanding Another Person's Perspective in an Argument
Day 4
How to show up fully & authentically.
Day 5
How to Have More Meaningful Conversations
Day 6
How to Accept a Compliment With Confidence!
Day 7
How to Overcome Fear & Honour Your Resistance
Day 8
How to Practice Mindfulness Throughout the Day
Day 9
One of the Most Effective Tools for Transformation
Day 10
Setting Intentions & Keeping Track of Multiple Schedules
Day 11
Stop Resisting Reality and Accepting What Is
Day 12
The Shadow Side of Vulnerability
Day 13
Misconceptions About Being Evolved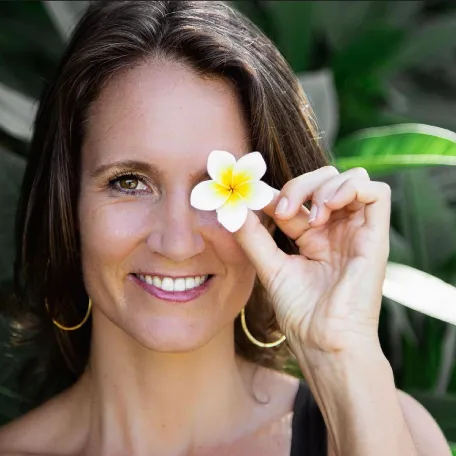 JUSTINE BARUCH
Justine Baruch is a very talented and experienced relationship coach. Justine did her bachelor's in psychology. She is a professional yoga master and meditation instructor. She also studied Byron Katie's Work and Gabor Mate's Compassionate Inquiry. Moreover, she also knows Family Constellations, psychodrama, and shadow work.  She has 15 years of experience. Through online counseling and retreats around the world, she has aided thousands of people in making very significant long-term changes. 


Conscious and connected living brings meaning to life. There is no sense in wasting your time and energy thinking something shouldn't have happened. However, you should spend your energy on something worthwhile. Immerse yourself in a work that transforms your life in every way. The course integrates personal development with spirituality. With a combination of psychological tools and techniques from Yoga and Tantra, it is an extraordinary experience. Furthermore, you will learn through this course how to

Take a close look at suppressed emotions, limiting beliefs, personal identity, and imprint programming.
Living an empowered and connected life means letting go of patterns that no longer serve you and stepping into your creative potential.
Enhance mental clarity and self-discipline
Increase creativity and productivity

Equipment: None

Body focus: All

Difficulty: easy
Under Subscription
Teacher Course
JUSTINE BARUCH