Daily Relaxing Breathing Exercises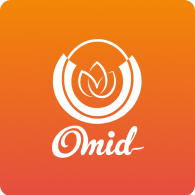 Omidlife is a unique global holistic platform, offering different courses of meditation and yoga. From relieving stress to enhancing your physical health and treating depression to finding your spiritual side, you could find all types of courses at OmidLife. It wishes to be a global pioneer through its mission of spreading teachings of how to grow spiritually inside and out. Omidlife helps you to integrate a holistic lifestyle.
Breathwork is the most accessible holistic health tool on the planet, in order to reach peak performance. You can achieve a healthy fine rich life by adding breathing exercise in your life. You can learn breathing exercises easily. Relaxing Breathing Exercises can be done whenever you want, and they don't require any special equipment. These practices are considered important for stress management. In this course, you'll learn Deep breathing techniques. Because when you breathe deeply to relax, the things that happen when you are stressed, such as elevated heart rate, rapid breathing, and high blood pressure, all diminish. Moreover, this course will help you to
Improves blood flow.
Improves immunity.
Calms down anxiety.
Helps you sleep better.
Increases energy level.
Improves posture.
Reduces inflammation.
Reduce tension, and relieve stress.
Equipment: None
Body focus: Breathing
Difficulty: easy