Daily Yin and Yang Yoga Practice with Mareille
Day 1
Monday Practice - Vin To Yin - Element AIR - Breath- LIGHT - Connection (60min)...
Day 2
Tuesday Practice - Vin to Yin - Explore your inner world (70min)...
Day 3
Wednesday Practice - Vin to Yin - Forgiveness- Vinyasa and Yin Class ( 68min)...
Day 4
Thursday Practice - Yin Yang Yoga Class 'Wanna Play A Game? (70min)...
Day 5
Friday Practice - Yin Yang class for "Self Acceptance" (73min)...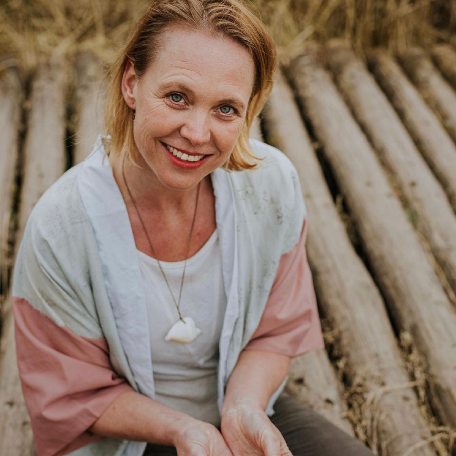 HI!

My name is Mareille, I'm an Amsterdam (1000+ hour TT) based yoga-instructor on a mission to help others feel great with yoga. I believe that integrating just a little bit of yoga into your life can help you to make some shifts.
After graduating my Bachelor in Sports. I started as a Physical Education Teacher and since 2012 I'm running my own yoga and massage business Mareille Yoga & Massage. I started practicing yoga in 2002 as a way to become more flexible in my body. Later on I found out that yoga was also the key to find inner peace in my restless mind. I found out that the relationship between physical and emotional health is very close. Therefore my teachings are always on a physical, mental and emotional level.

Yoga is now integrated in my daily life in a fundamental way. It helps me with everything in my life. Breath,work, meditation, physical movement, it teaches me to stay connected to my truth, to trust life and to to be a playful. My dream is to inspire you to get the best version of yourself.
Enjoy my classes, love Mareille
Yin/Yang yoga is a practice that balances the slow-paced Yin yoga with the traditional Yang yoga (Ashtanga and Hatha). Yin/Yang yoga has its roots in China in the Taoist concepts of yin — a feminine, passive, cooling energy — and yang — a masculine, dynamic, warming energy. Just as the Taoists believe that yin and yang complement each other and one cannot exist without the other, the Yin/Yang yoga practice uses both types of yoga to provide both physical and spiritual balance. In Yin yoga, the poses are held for a long period of time — typically three to five minutes or longer — to target the connective tissues, such as the ligaments, rather than focus on the muscles. As a result, the poses are more passive holds with little active engagement of the muscles. A Yin/Yang yoga practice often begins with yin poses. Developed in India, Yang yoga is what the Western world thinks of as yoga — Hatha and Ashtanga yoga asanas and vinyasas that warm the body and stretch and strengthen the muscles. Yin/Yang yoga typically includes the yang portion of practice in the second half of class. By combining the two styles of yoga, Yin/Yang yoga improves energy and fitness while promoting relaxation and healing. ( YogaPedia)
Equipment: yoga mat
Body focus: All
Difficulty: easy