Day 1
Sex tip that will create deeper intimacy...
Day 2
Create more Sacredness in the Bedroom...
Day 3
How to not kill the mood in bed...
Day 4
Powerful practice to blow your heart open...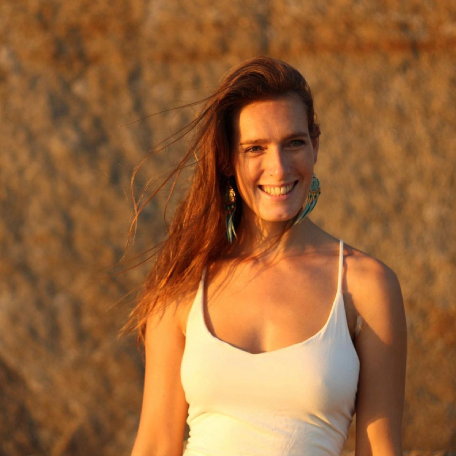 Hi, I am Arja

When people first meet me nowadays, they believe I have always felt confident in my body. That I've always been super sexual and in touch with my own pleasure.

But they couldn't be more wrong!

In fact, I used to feel very ashamed in my own skin, of my body. I rarely felt orgasmic and I thought that feeling sore after sex was normal.

When I discovered Sexual Tantra, I found out how wrong I was! I discovered I could become
a sexual initiatress.

I started to be orgasmic, enjoy hours of lovemaking, and learned how to express myself sexually, exactly the way I wanted and needed!

Now, years later, I have helped hundreds of women to radically transform their sex lives, have the intimate relationships of their dreams, and get in touch with their own sexuality so that they feel powerful and free in their own bodies.

And now it's your turn.
Tantra yoga improves a person's spiritual and physical wellness by utilizing all of the body's energies. This also aids in the development of better interpersonal interactions and a greater sense of purpose in life. Furthermore, it will increase your sensuality and connection with your partner. The purpose of this course is to teach how to achieve success holistically as well as how tantra relates to sexuality. Also, it helps you to take control of your pleasure, body, and orgasms. In addition, you will get additional benefits from this course are
Getting inside the Physical intimacy Retreat
Loneliness is alleviated
Getting over body shame and regaining confidence in your own skin.
Feel more connected to your inner lady by allowing you to grow deeper into your softness.
Equipment: none
Body focus: All
Difficulty: intermediate