Opening Your Heart by Connecting to Your Breasts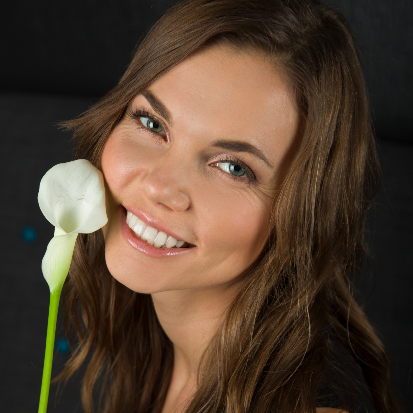 I'm Karolin Tsarski.
I took my first tantra course in 2008 and have been on a deep personal sexual awakening journey since then.  I have studied traditional tantra as well as sexual tantra.
In 2019, I participated in the International Academy of Sex Research conference presenting the case study I did on myself on self-induced whole-body energetic orgasms without genital stimulation on the body's hormonal levels as compared to physically stimulated orgasms.
In 2022 a scientific article was published in the Journal of Sexual Medicine about my personal case study with reaching energetic orgasms. Read the original article here.
I have a master's degree in couple and sex therapy. I wrote my thesis on orgasms, combining tantric and Taoist knowledge with science, and also presented my courses and their effectiveness to deepen sexual satisfaction, and received an evaluation of 10/10 for the thesis.
I have written a book "What do women want (in bed)?", which has been published in Estonian and is soon to be published in English.
Women have a plethora of concerns relating to their breasts. Whether they are too small, too large, too diverse in shape, too sagging, and so on. Yet our hearts and our breasts are truly our center of being, where our energetic heart resides. We can feel unconditional love, as well as pleasure and orgasms, from here.
Breasts, particularly nipples, are extremely clever. We destroy the connection to our heart, our own femininity, and ruin our relationship with ourselves when we continuously judge our breasts.
Breast massage is an excellent technique to rekindle and enhance your bond with your breasts. It also aids in hormonal balance, energizing our heart center, and aiding lymph node cleaning.
Many harmful pollutants may enter our breast area through the use of deodorants, and the usage of bras, particularly wired bras, blocks the energy in our breasts. As a result, rubbing the breasts can assist to detoxify them and release trapped energy.
Massage also releases oxytocin, a hormone associated with love, caring, and connection. As a result, massaging your breasts is a beneficial exercise both physically and mentally.
Our breasts have a direct link to your yoni as well. You must first open your heart before you can genuinely open your yoni. As a result, increasing your heart's awareness, sensitivity, and openness will lead to deeper internal orgasms.
Equipment: none
Body focus: breasts
Difficulty: easy