Short Yoga Daily Classes with Mareille
Day 1
Daily Wake up Yoga, 12 Minutes - Monday ...
Day 2
Daily Wake Up Yoga 10 Min - Tuesday ...
Day 3
Daily Wake up Yoga, 13 Minutes - Wednesday ...
Day 4
Daily Wake up Yoga, 12 Minutes - Thursday ...
Day 5
Daily Wake Up Yoga 10 Min - Friday ...
Day 6
Daily Wake up Yoga, 10 Minutes - Saturday ...
Day 7
Daily Wake up Yoga, 6 Minutes - Sunday ...
Day 8
Moondays Mini Class...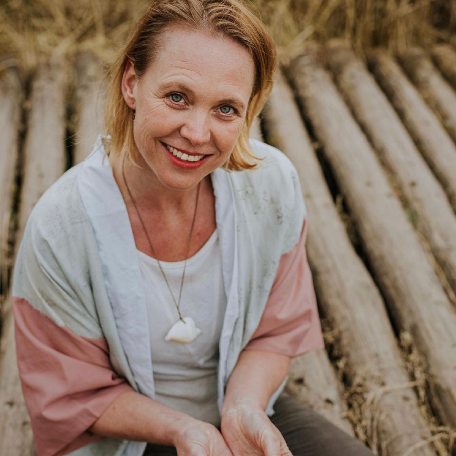 HI!

My name is Mareille, I'm an Amsterdam (1000+ hour TT) based yoga-instructor on a mission to help others feel great with yoga. I believe that integrating just a little bit of yoga into your life can help you to make some shifts.
After graduating my Bachelor in Sports. I started as a Physical Education Teacher and since 2012 I'm running my own yoga and massage business Mareille Yoga & Massage. I started practicing yoga in 2002 as a way to become more flexible in my body. Later on I found out that yoga was also the key to find inner peace in my restless mind. I found out that the relationship between physical and emotional health is very close. Therefore my teachings are always on a physical, mental and emotional level.

Yoga is now integrated in my daily life in a fundamental way. It helps me with everything in my life. Breath,work, meditation, physical movement, it teaches me to stay connected to my truth, to trust life and to to be a playful. My dream is to inspire you to get the best version of yourself.
Enjoy my classes, love Mareille
Yoga, when done carefully, can be a really healing and transformative discipline. It affects all bodily systems and functions on several levels, including mental, physical, and spiritual. The primary goal of yoga is to become more aware of your mind, body, lifestyle, and true self. Despite the challenges in life, with yoga, you will build a stable foundation so that whatever comes your way, you will be ready for it.
In this course, you will learn from Marielle how to
To feel and listen to your body via yoga, allowing you to direct your attention inwards
Tap into the breadth and intelligence of your inner wisdom, our greatest and wisest teacher.
Be in tune with your inner self, have a lot more fun, feel better, sleep better, enjoy life more, make better decisions, have better relationships, and deal better with stressful situations.
Equipment: Yoga mat
Body focus: All
Difficulty: easy