Therapeutic Yoga with Backmitra
Day 1
Therapeutic Yoga with Backmitra (Dorsal Area) 40 minutes...
Day 2
Therapeutic Yoga with Backmitra (Lumbar Area) 35 minutes...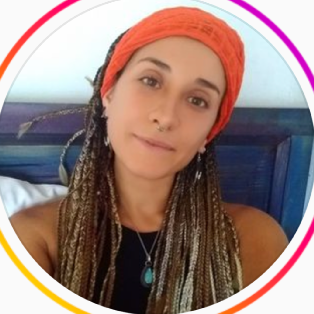 My name is Lili Molina, I was born in Argentina but I am from everywhere, I belong to mother earth. I am a Yoga teacher and a Peace Meditation Coach. A traveler. I've started practicing and learning yoga in 2011 and from that moment on i never stop. Yoga is a philosophy of Life. Yoga is like ToltekayotI, the art of good living. Yoga is making everyday a piece of art. I invite you to enjoy with me this endless learning path. Allow yourself to perceive everything from your heart first. Awake your inner being and intuition. Let's practice together. Let's create that Union, body, mind and soul. Right here, right now.
Shanti Omnull
Therapeutic Yoga with Backmitra
Benefits:
Improve heart health
Ease back pain
Help you lose weight
Deal with anxiety, stress, depression
Counter negative thoughts
Revive energy
Physical, emotional and mental stress reliever
Equipment: Yoga mat
Body focus: All
Difficulty: easy