True Nature Of Love Introduction - By Osho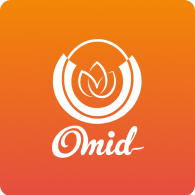 Omidlife is a unique global holistic platform, offering different courses of meditation and yoga. From relieving stress to enhancing your physical health and treating depression to finding your spiritual side, you could find all types of courses at OmidLife. It wishes to be a global pioneer through its mission of spreading teachings of how to grow spiritually inside and out. Omidlife helps you to integrate a holistic lifestyle.
Tantra is frequently misinterpreted as purely sexual. But there's more to it than that. It is the skill of recognizing and channeling your life energy in order to assist you in spiritual and physical growth. Using the body's subtle energies to enhance spiritual and physical well-being is a good approach to start. Knowledge of these energies and how they interact can lead us down a new path to a better understanding of ourselves and our relationships.
True Nature of Love Intensive course, will transform your relationship for the better when you and your partner share time together exploring, healing, and opening up to each other and to the world around you. You will experience transformative deep love, sexuality, and pleasure at your core. Moreover, this course helps you to
Find back the flair in your relationship.
Improve your sexual well-being and advance towards a healthy and deep relationship with your partner.
Deepen and enhance your physical and emotional connection.
The safe healing of old traumas, so that we do not remain adrift
Raise your Kundalini and Sexual Energy through practicing tantra yoga together.
Resolve and Avoid conflict altogether
Reconnect with your heart